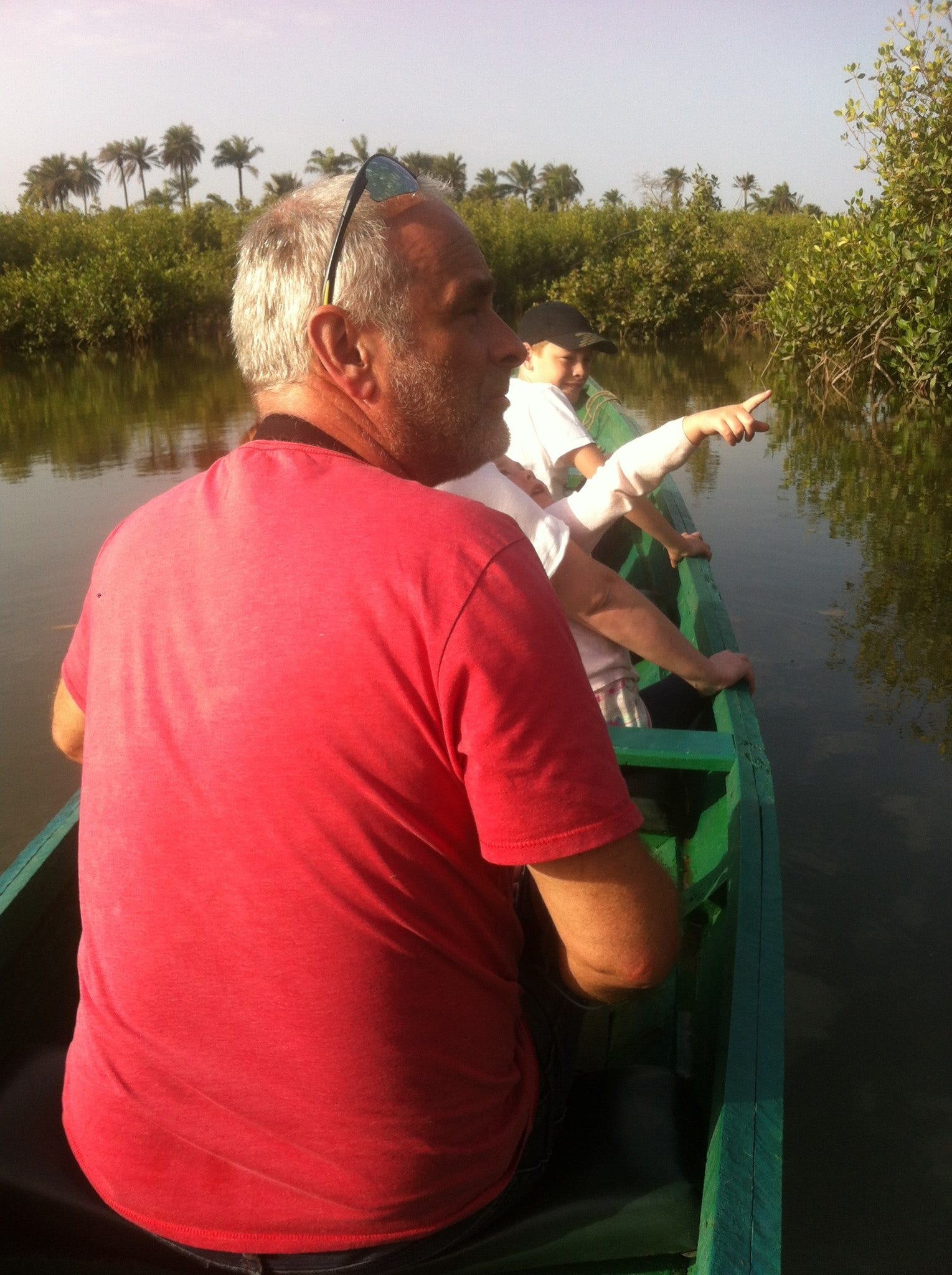 Gambia and Senegal Birds Tours.
We are a small team of professional bird guides and proudly offer beautiful and special birding, wildlife and culture Tours throughout the Gambia and Senegal. For tourists and for specialist birdwatchers. Individual or in groups.


Gambia and Senegal Birds Tours was founded and licensed by the Gambia Tourist Board in 2004.
Tour Area's
In the Gambia, we have beautiful area's rich with over 400 species of birds. You can choose out of 9 daily trips to discover those areas. Enjoy nature and their secrets. The experience and the ears of the guide will bring you to all kinds of colourful birds. In the meantime, you see many other animals and get in love with the Gambia.

Kotu Creek
The Fajara Golf Course
Abuko and Lami rice field
Brufut woodlands
Tanje bird reserve
Tujering woodland
Marakissa woodland and wetland
Farasutu forest and Bonto rice field
Pirang - Faraba bush track
Makasutu Cultural Forest
Special Tours, two or more days.
During The Special Tours, you travel for two or more days throughout the country and, if you wish, through Senegal. The professional guide will show you many of the beautiful birds living in the Gambia. Take your camera with you, listen to the singing of the birds and breath in the Gambia (and Senegal) nature. Meals and lodging in Gambian style are included.

North Senegal - Nguige Bird Sanctuary
Senegal - Nyokolocoba Game Park
Five days roundtrip
Jinnaek Island
Basse Area
Georgetown
Tendaba River Camp
Fathala Game Park
About your guide, Modou Sadi
I am a professional bird guide, a member of The Gambia's National Bird Watcher Association. My professional name is Modou Saidy. I am 29 years of age.
I have followed my training with the Gambia Studies, which is part of the Association's training branch. I did my studies during four years, from 2000 to 2004, and I obtained my graduation certificate in 2004. In 2012, I have been operating as a guide for eight years.
I lead individuals, couples and groups. I have a network of available drivers, with good vehicles ranging from four-wheel-drive cars to minibus, 8 seat car or 4 seat car, and excursions can be booked for round trips, full days or half days.
Gambia and Senegal Birds Tours Contact.
Content from Google Maps can't be displayed due to your current cookie settings. To show this content, please click "Consent & Show" to confirm that necessary data will be transferred to Google Maps to enable this service. Further information can be found in our Privacy Policy. Changed your mind? You can revoke your consent at any time via your cookie settings.
Consent & Show
Adres
Gambia and Senegal Birds Tours
P.M.B 733
Serrekunda Post Office
Serrakunda
The Gambia
Phone- number: 00220 - 7971545
Mail addres: [email protected]